Workspaces 011 - Simon Bennett
Welcome to Workspaces! We bring you inside the workspaces of creative individuals. Workspaces hopes to inspire you by showing you the toolkit that many creatives use to do their daily work. ☕️
---
Simon Bennett is the founder and CEO of SnapShooter, a service for DigitalOcean backups as well as MySQL, PostgreSQL and server file backups. SnapShooter started out as Simon's side hustle in 2017 and has now turned into his full-time gig.
Inside Simon's Workspace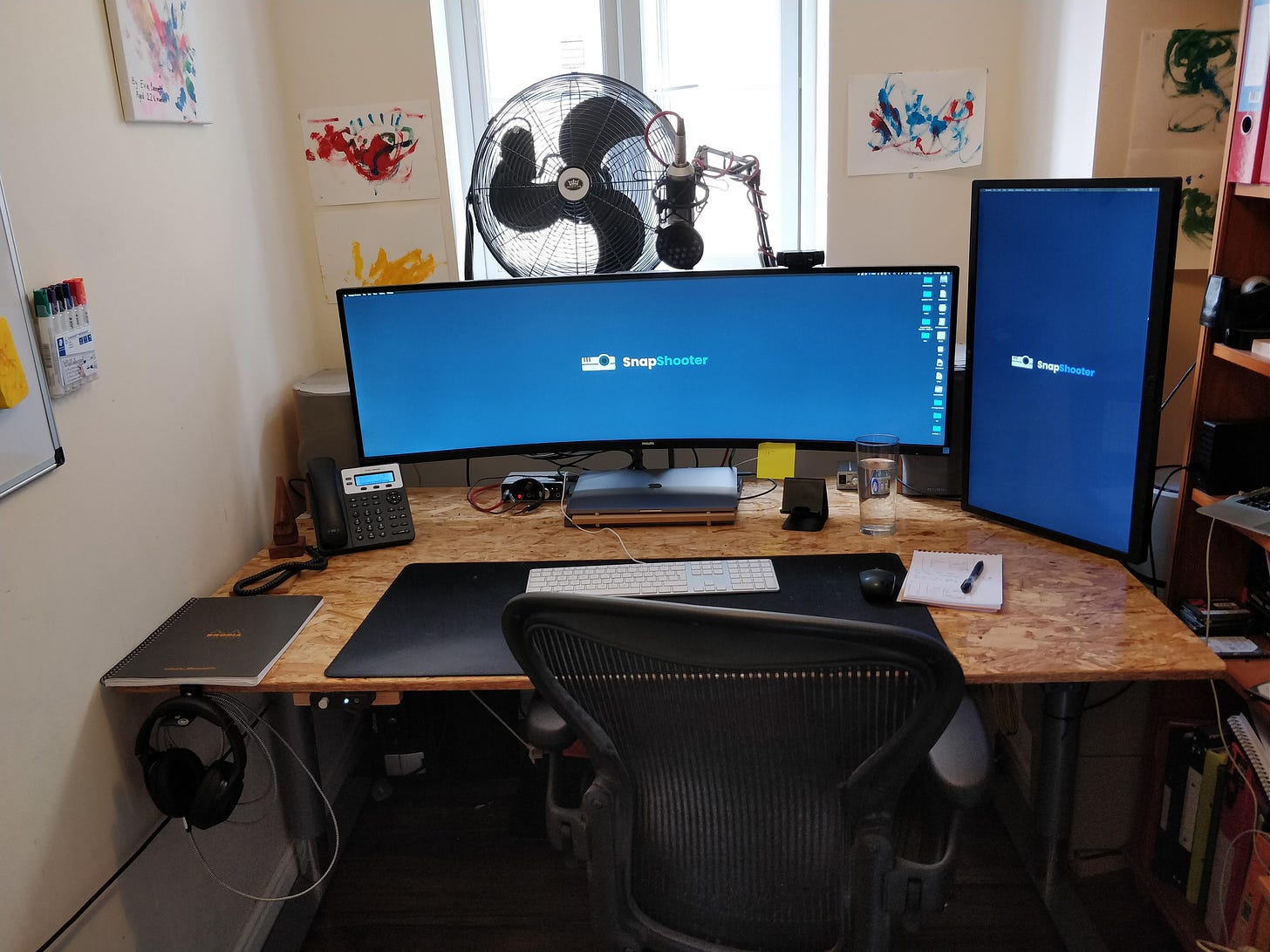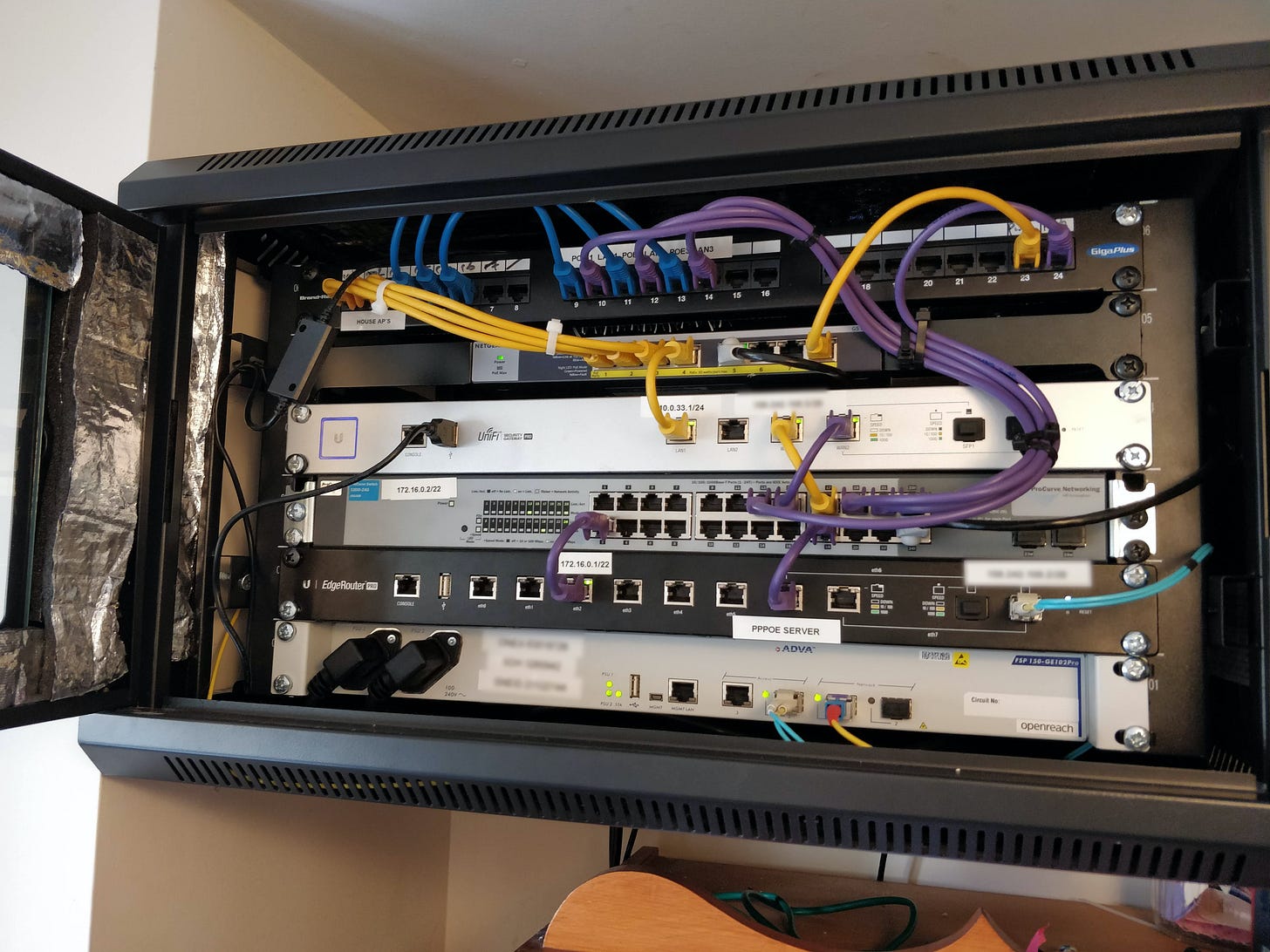 Focusrite Mic (with amp)

LG HD Cam

Philips 499P

LG 5K (apple)

Cheap LP-2020A Amp

Stand/Sit Desk unknown make with custom OSB worktop with epoxy finish

Herman Miller Aeron

Audioengine D1 amp mounted to test

Sony wh-1000x m3

Office phone

MacBook Pro (15-inch, 2018) 2.9 GHz i9, 32GB, Radeon Pro 560X 4 GB
Simon also has a network rack which he uses to share his 1Gbit Leased line ethernet service with his local community via wifi on his house roof.
Please let Simon know what you think about his workspace! 🎉 twitter.com/MrSimonBennett
---
Thank you for viewing the 11th edition of Workspaces! I'd love any feedback you might have. Simply reply to this email and let me know.
If you enjoyed this, please subscribe below to receive new workspaces in your inbox every Sunday!
-Ryan