Workspaces 014 - Pasquale D'Silva
Welcome to Workspaces! We bring you inside the workspaces of creative individuals. Workspaces hopes to inspire you by showing you the toolkit that many creatives use to do their daily work. ☕️
---
Pasquale D'Silva is the founder and CEO of Thinko Animation Studio. They are currently making shows for the internet generation.
They recently shut down their HQ and transitioned to 100% remote work.
Inside Pasquale's Workspace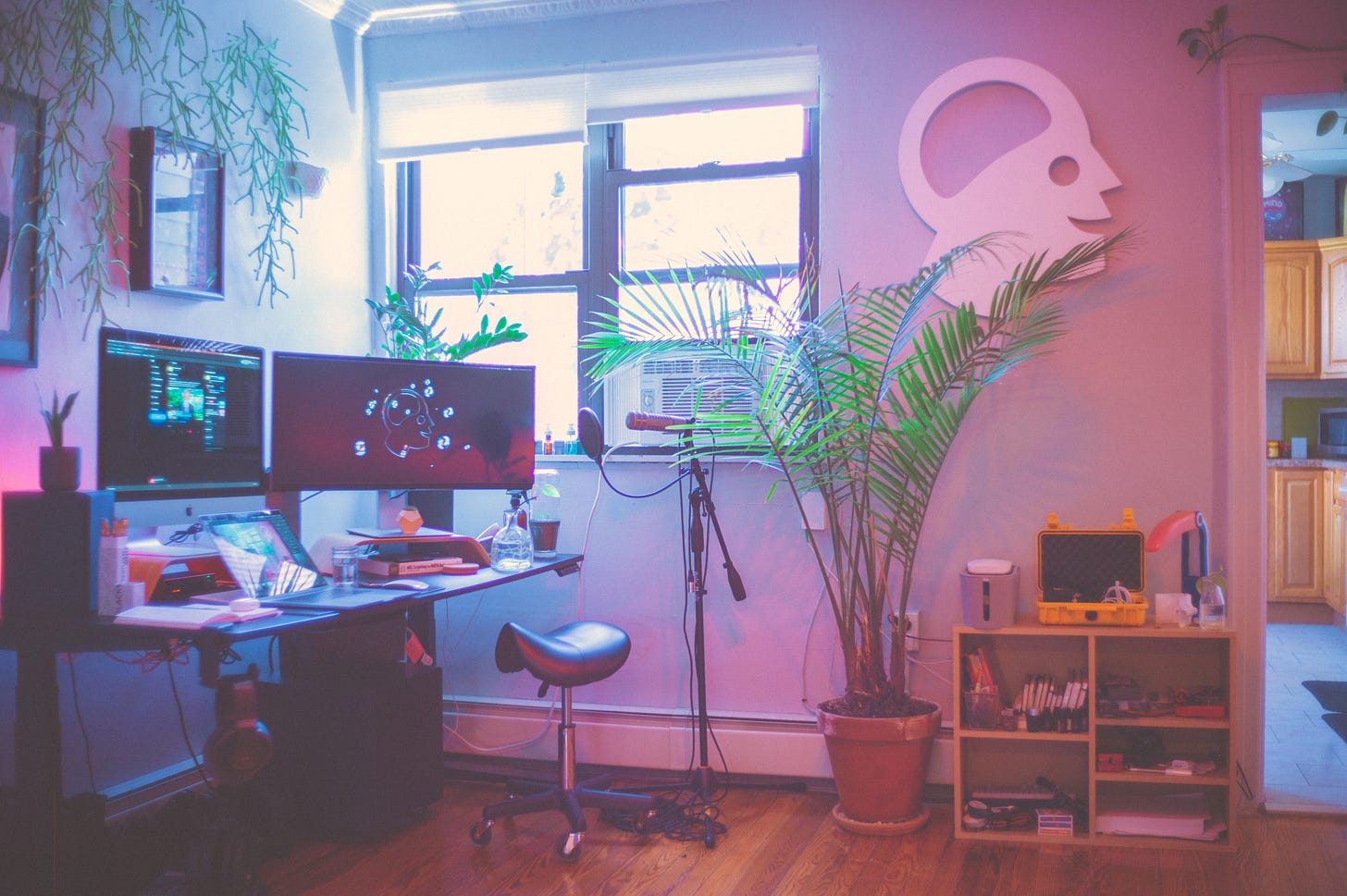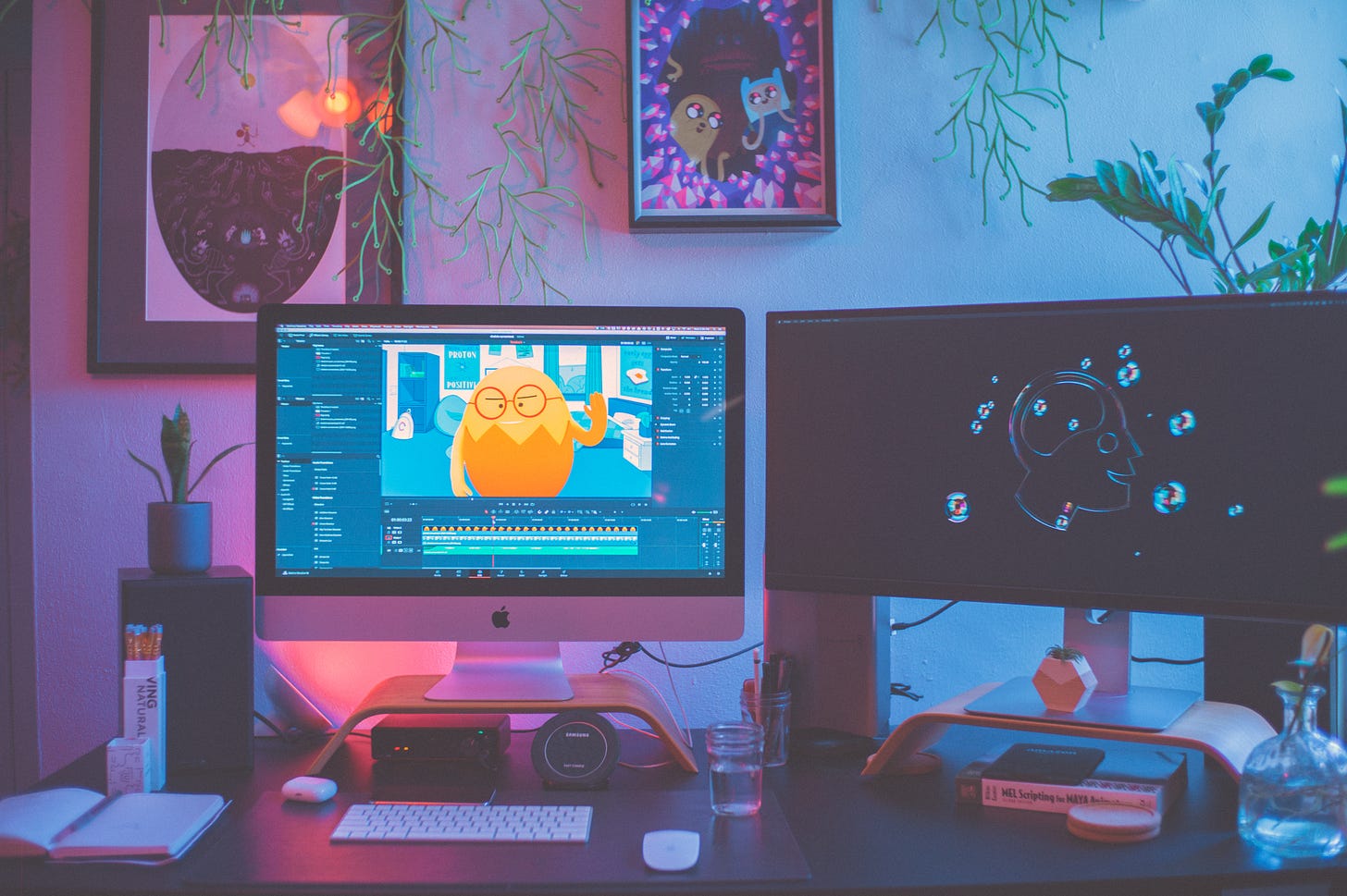 27 inch iMac

Dell UltraSharp 34 curved monitor

Blackmagic eGPU

Scarlett 2i2 USB Audio Interface

Samdi Bamboo Monitor stands

Vanatoo Transparent One Speakers

Saddle seat is a game changer, get them off amazon for cheap. Aerons are overrated

Jarvis sit/stand desk

Electro-Voice RE20 for voice work & some DIY foley for animation

Philips hue blooms and regular bulbs for juicy vibes
Please let Pasquale know what you think about his workspace! twitter.com/pasql 🎉
---
Thank you for viewing the 14th edition of Workspaces! I'd love any feedback you might have. Simply reply to this email and let me know.
If you enjoyed this, please subscribe below to receive new workspaces in your inbox every Sunday!
-Ryan