Workspaces 017 - Joe Kennedy
Welcome to Workspaces! We bring you inside the workspaces of creative individuals. Workspaces hopes to inspire you by showing you the toolkit that many creatives use to do their daily work. ☕️
---
Joe Kennedy is a co-founder and designer of Apex, an app for paid private conversations with your closest followers. He was previously a Product Designer on Instagram Stories Creation. He has also worked at Uber and Apple.
Inside Joe's Workspace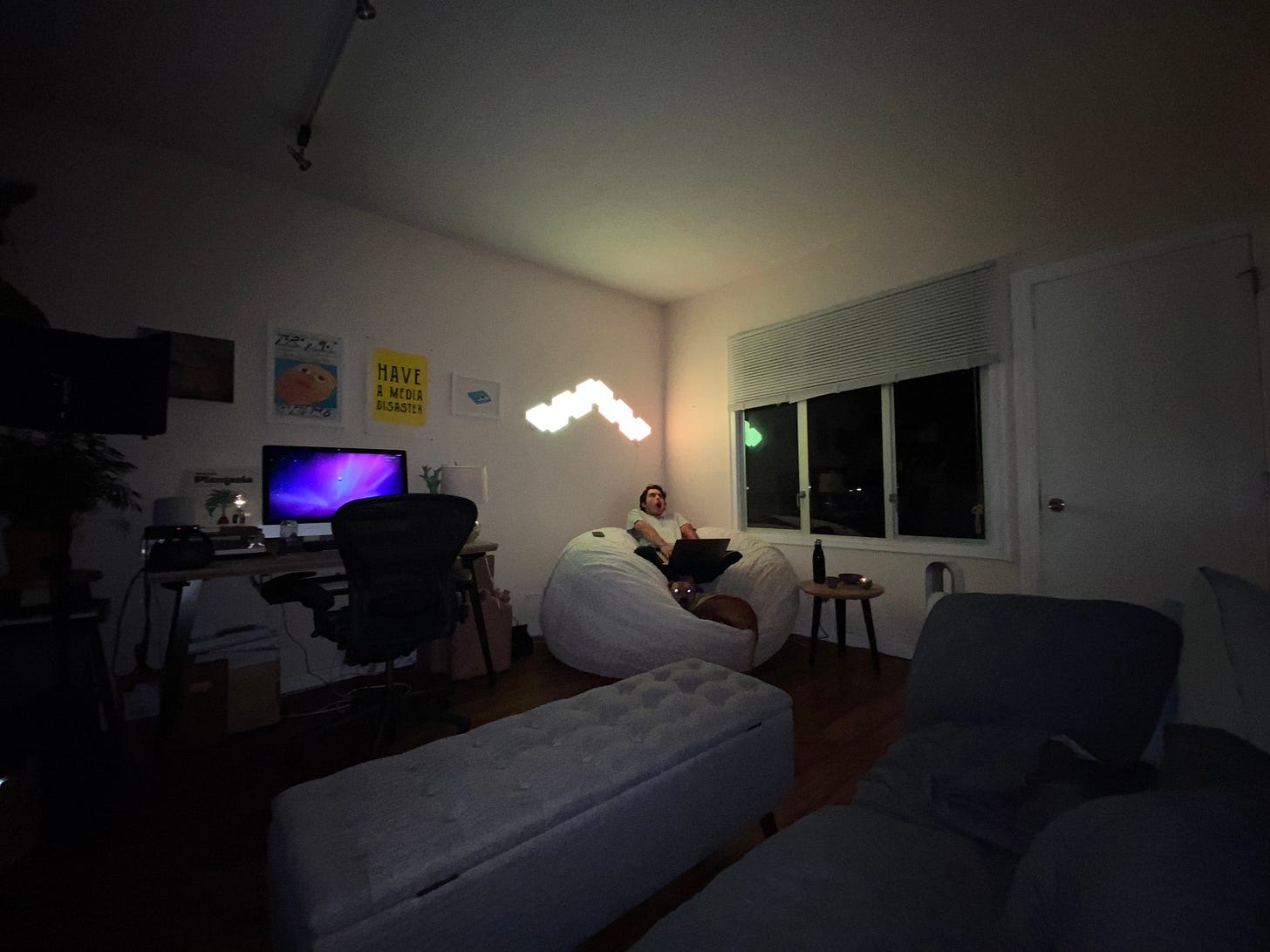 Items:
Floyd Table/Desk

Floyd Sofa

Floyd Side Table

Lovesac

HermanMiller Aeron

Nanoleaf Light Panels

Whiteboard

HomePod

AirPods Pro

Apple Watch

Swell water bottle
Tools:
MacBook Pro (16-inch, 2019)

iMac (Retina 5K, 27-inch, Late 2015)

iPhone 11 Pro

Tandem

Sketch

Origami

Xcode

Terminal

TextEdit

Apex
Please let Joe know what you think about his workspace: twitter.com/joekndy 🎉
---
Thank you for viewing this edition of Workspaces! Do you have a workspace you'd like to share? Simply reply to this email and let me know.
If you enjoyed this, please subscribe below to receive new workspaces in your inbox every Sunday!
-Ryan (@_ryangilbert)