Workspaces 018 - Ivo Mynttinen
Welcome to Workspaces! We bring you inside the workspaces of creative individuals. Workspaces hopes to inspire you by showing you the toolkit that many creatives use to do their daily work. ☕️
---
Ivo Mynttinen is a User Interface Designer based in Germany. He specializes in web apps and corporate websites, mobile app design, and front end development.
You can check out some of Ivo's work here.
Inside Ivo's Workspace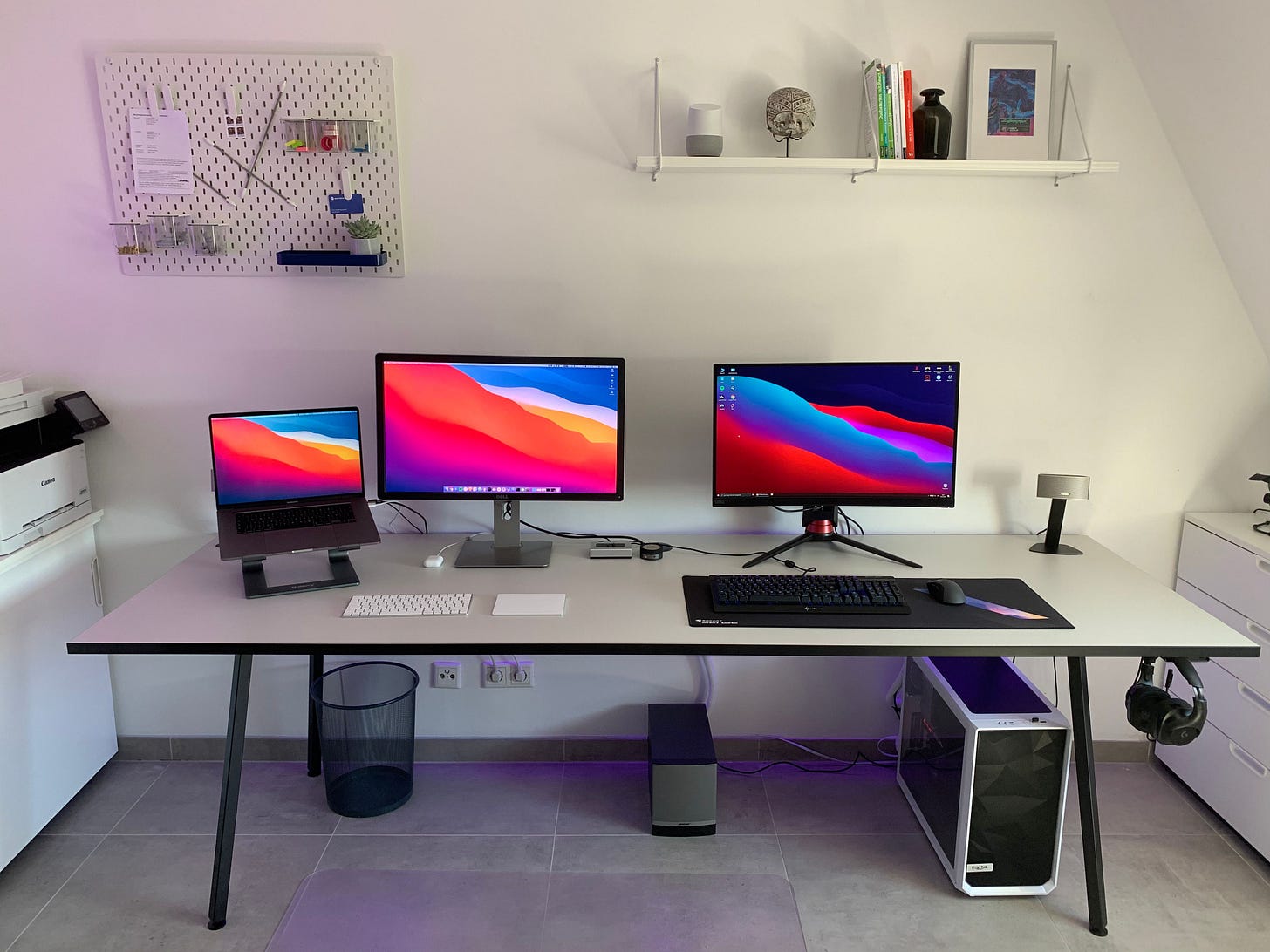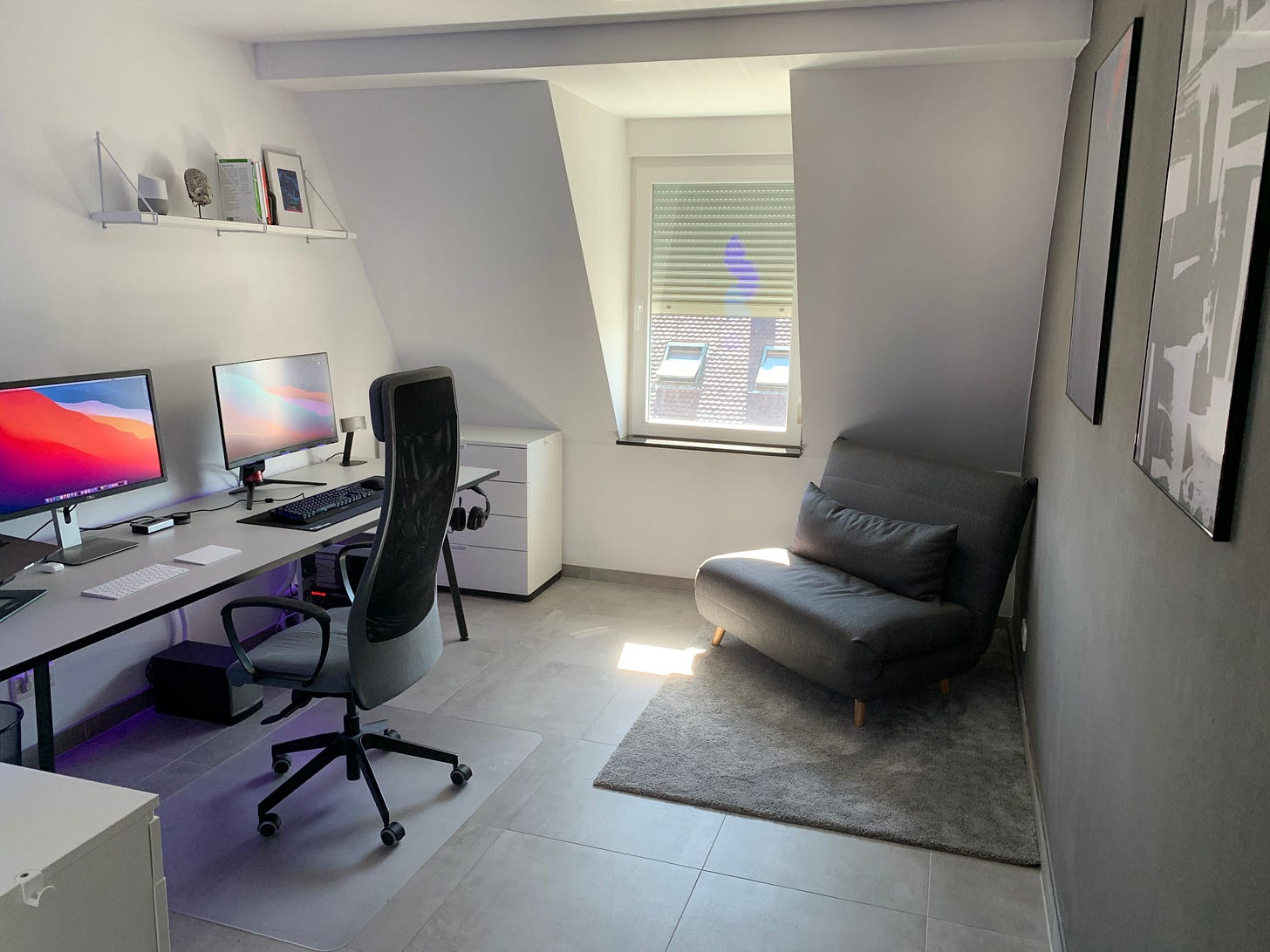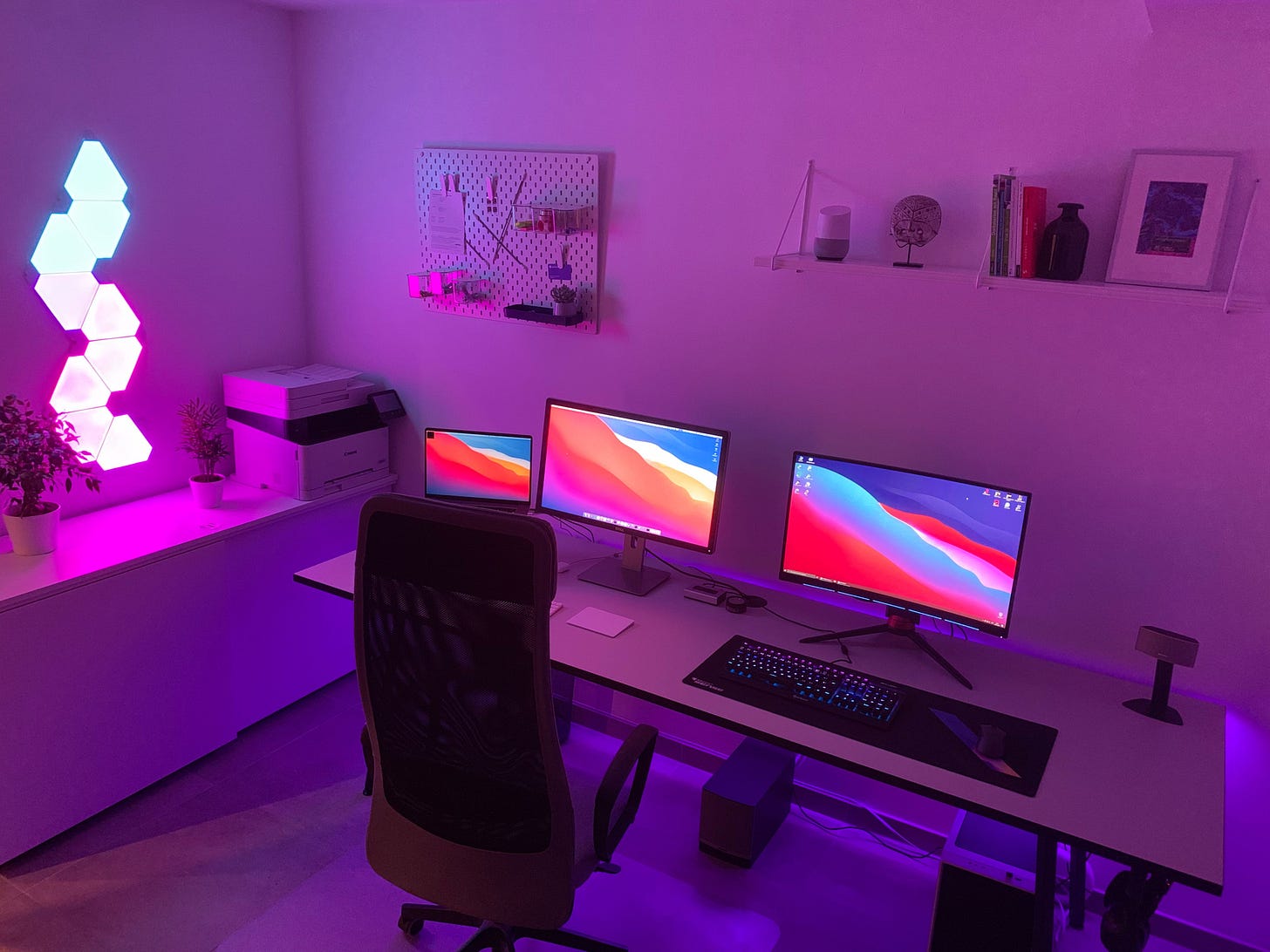 For work:
Apple MacBook Pro 16"

Dell 27" P2715Q monitor

Apple Magic Keyboard & Trackpad

Apple Airpods

Canon i-senys laser printer

BOSE Companion 50 Speakers with audio switcher
For gaming:
custom built gaming PC (Ryzen 3700X, Radeon 5700XT, MSI MPG X570 Gaming Plus, 32GB DDR4 G.Skill Ripjaws)

MSI Optix MPG27CQ2 27" monitor

Sharkoon Skiller Mech 3 Keyboard

Logitech G603 wireless mouse

Roccat Sense Deskmat

Logitech G533 wireless headset
Everything else:
Two IKEA Galant shelves

IKEA Markus Chair

Custom Modulor Desk

Nanoleafs light panels on the wall and RGB-LED strips below the desk

Google Home
Please let Ivo know what you think about his workspace: twitter.com/ivomynttinen 👍
Ask Ivo anything: rep.ly/ivomynttinen 💬
---
Thank you for viewing this edition of Workspaces! Do you have a workspace you'd like to share? Simply reply to this email and let me know.
If you enjoyed this, please subscribe below to receive new workspaces in your inbox every Sunday!
-Ryan (@_ryangilbert)