028 - Kate Kassab
Welcome to another edition of Workspaces! We bring you inside the workspaces of creative individuals. Workspaces hopes to inspire you by showing you the toolkit that many creatives use to do their daily work. ☕️
Would you like to share your workspace with the community? Simply reply to this email and let me know!
---
Kate Kassab is a UI/UX designer at Webstacks. She specializes in creating unique web experiences, visual design, and no-code tools.
Inside Kate's Workspace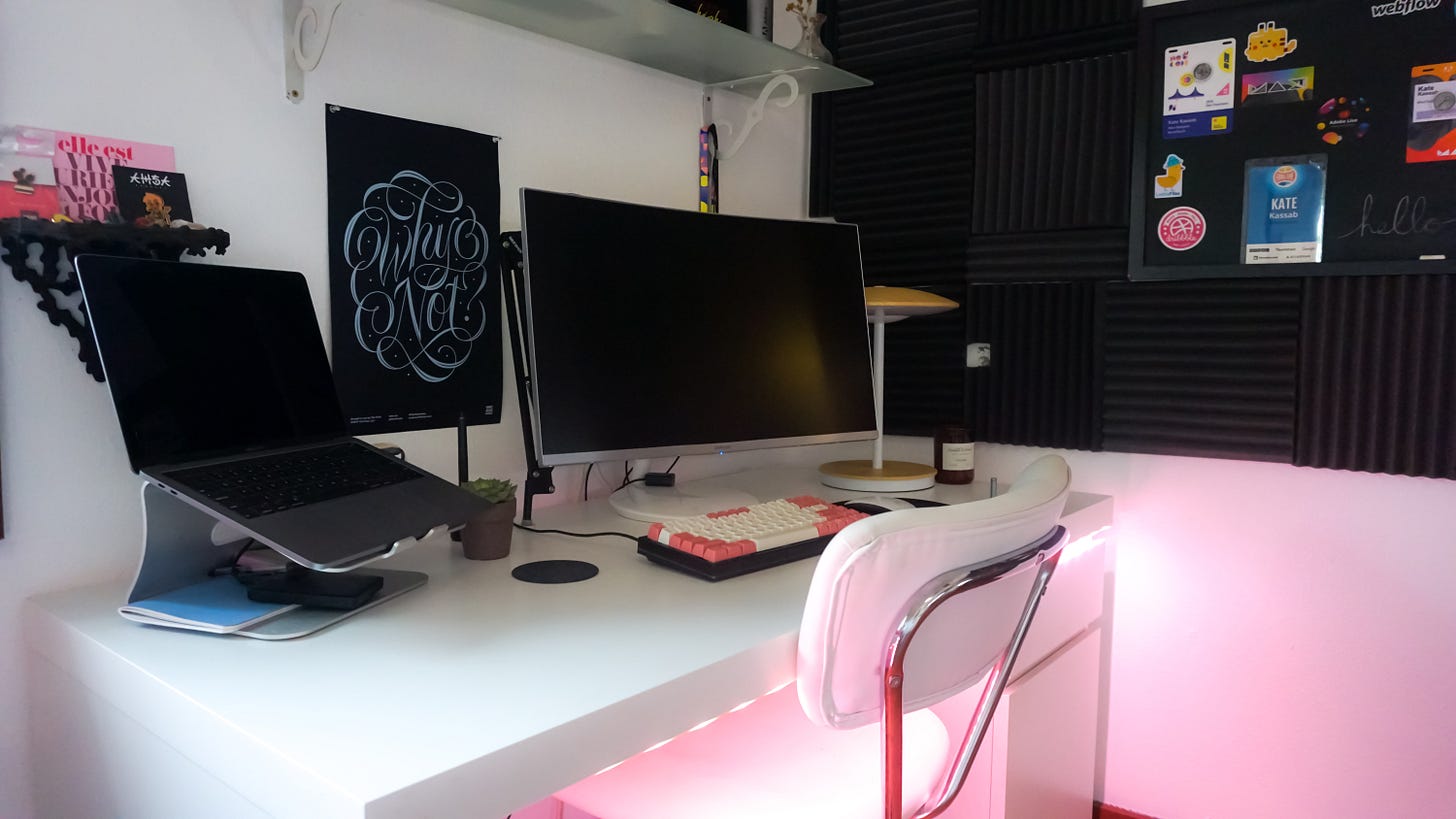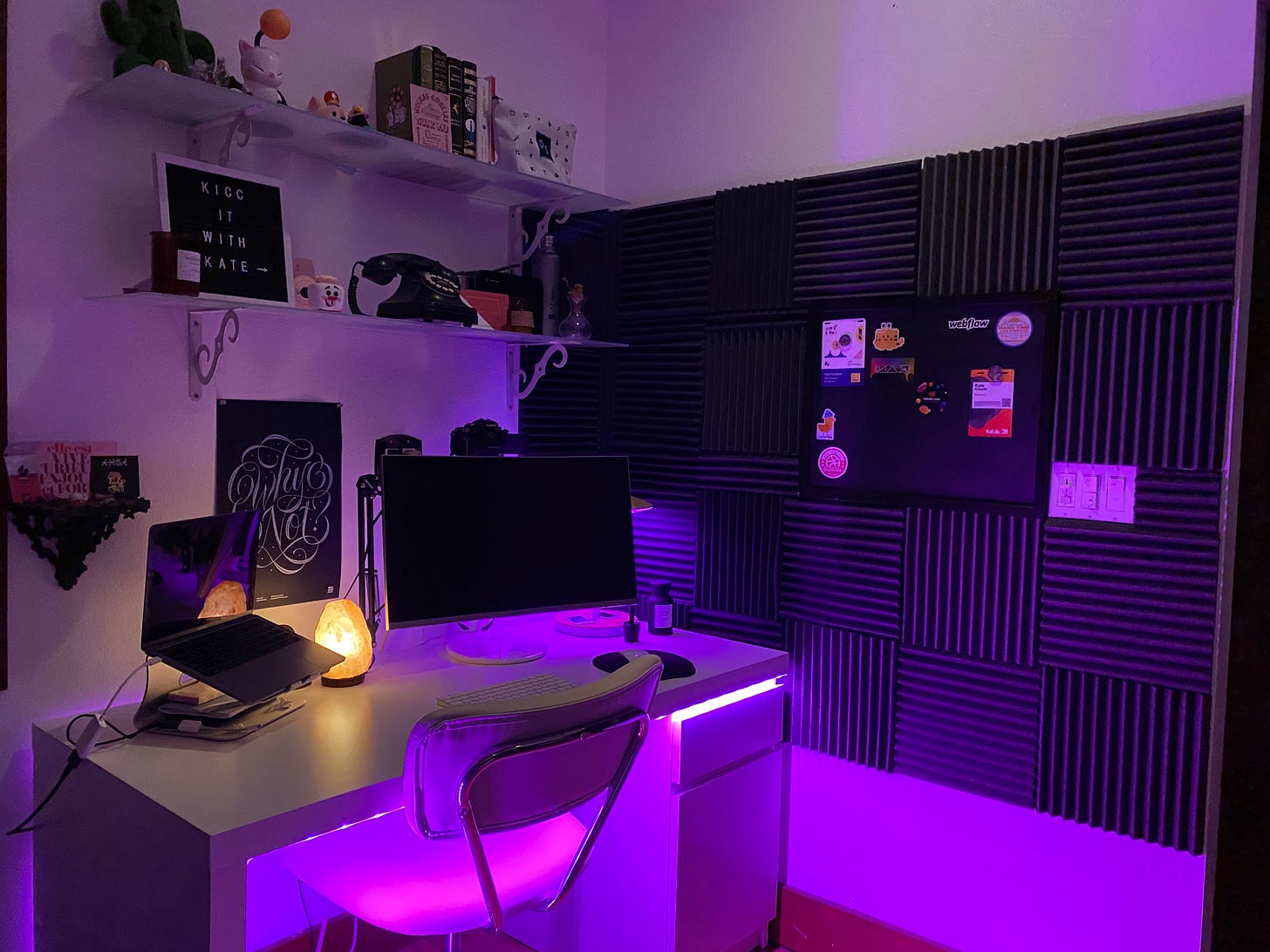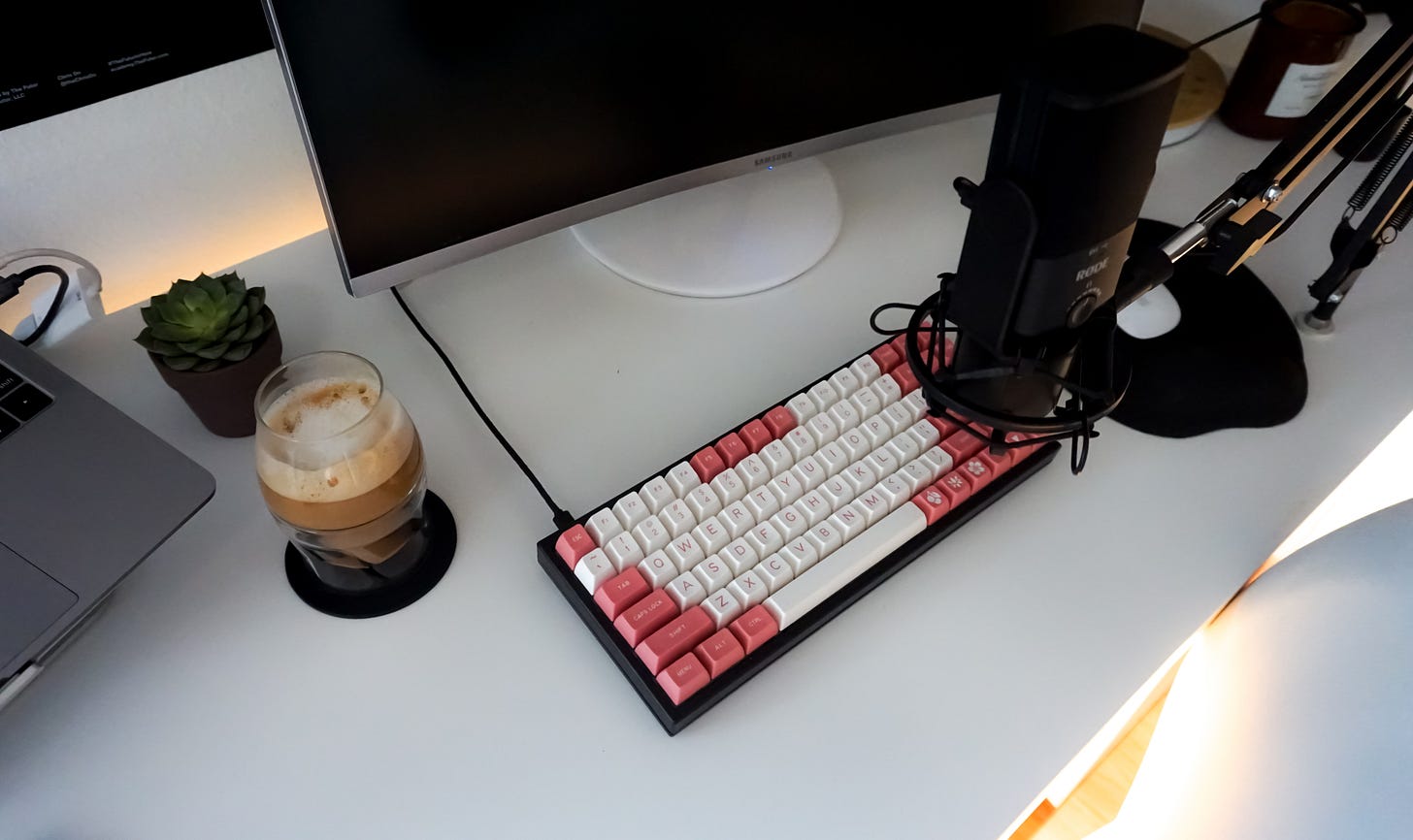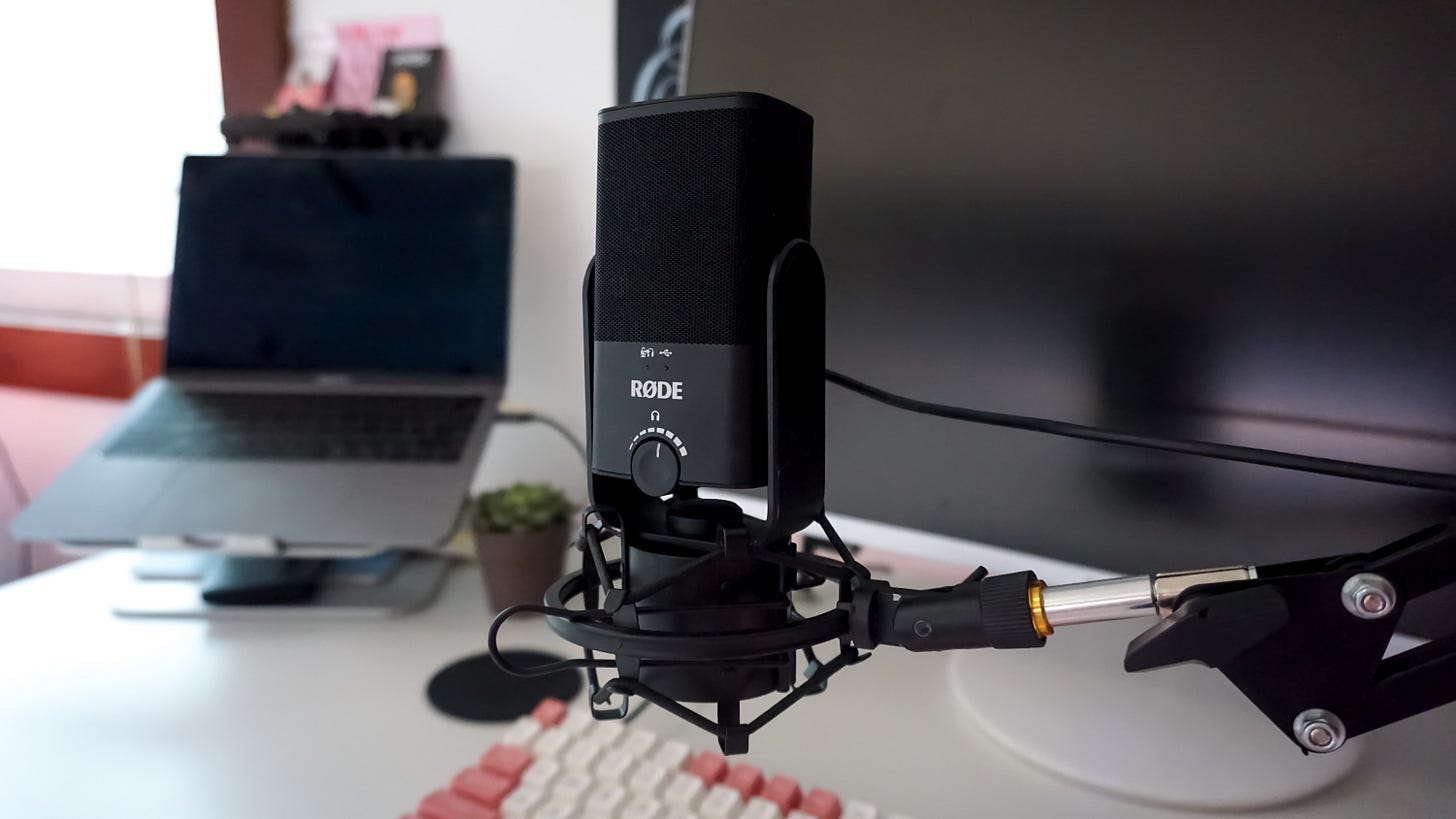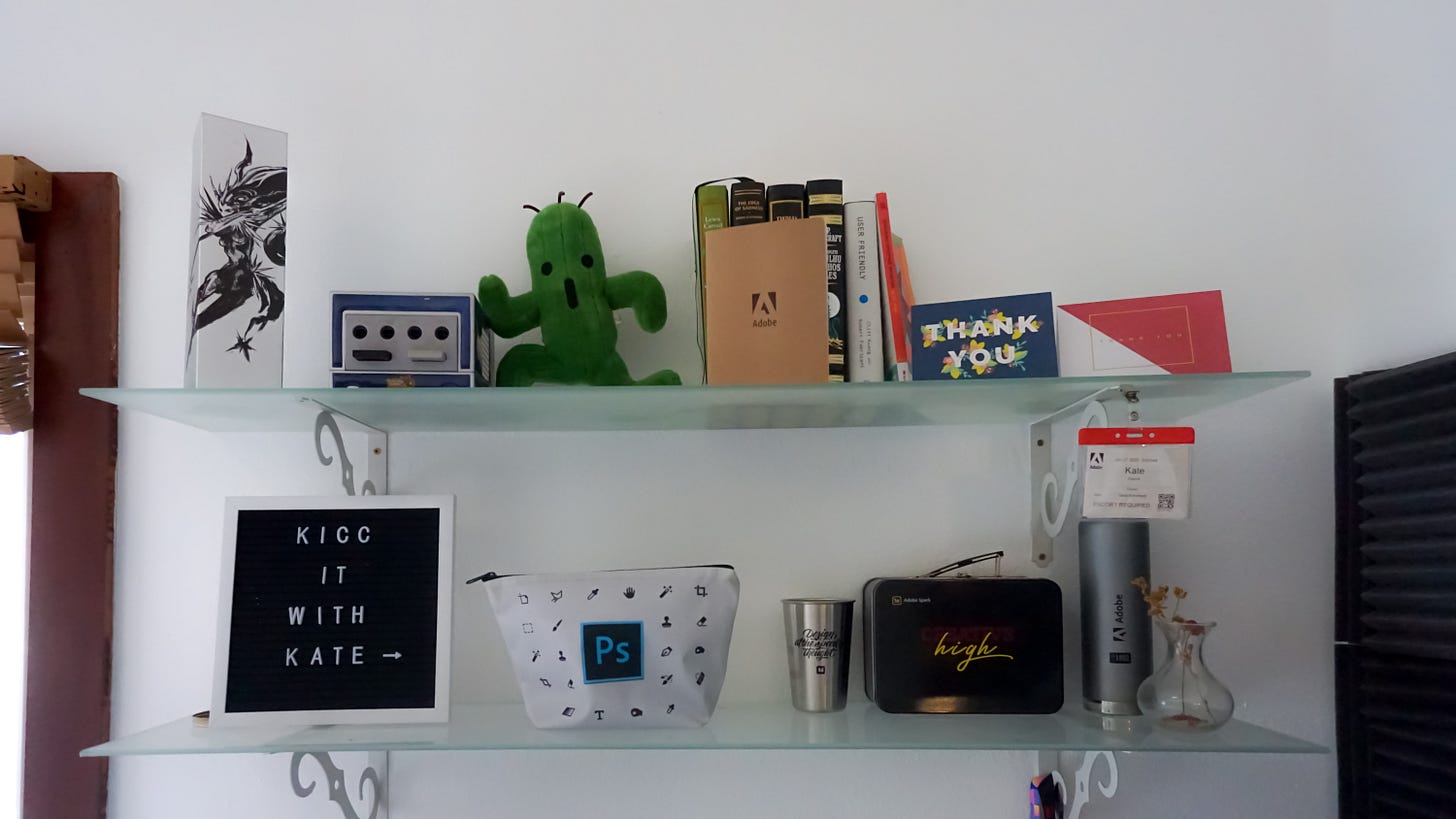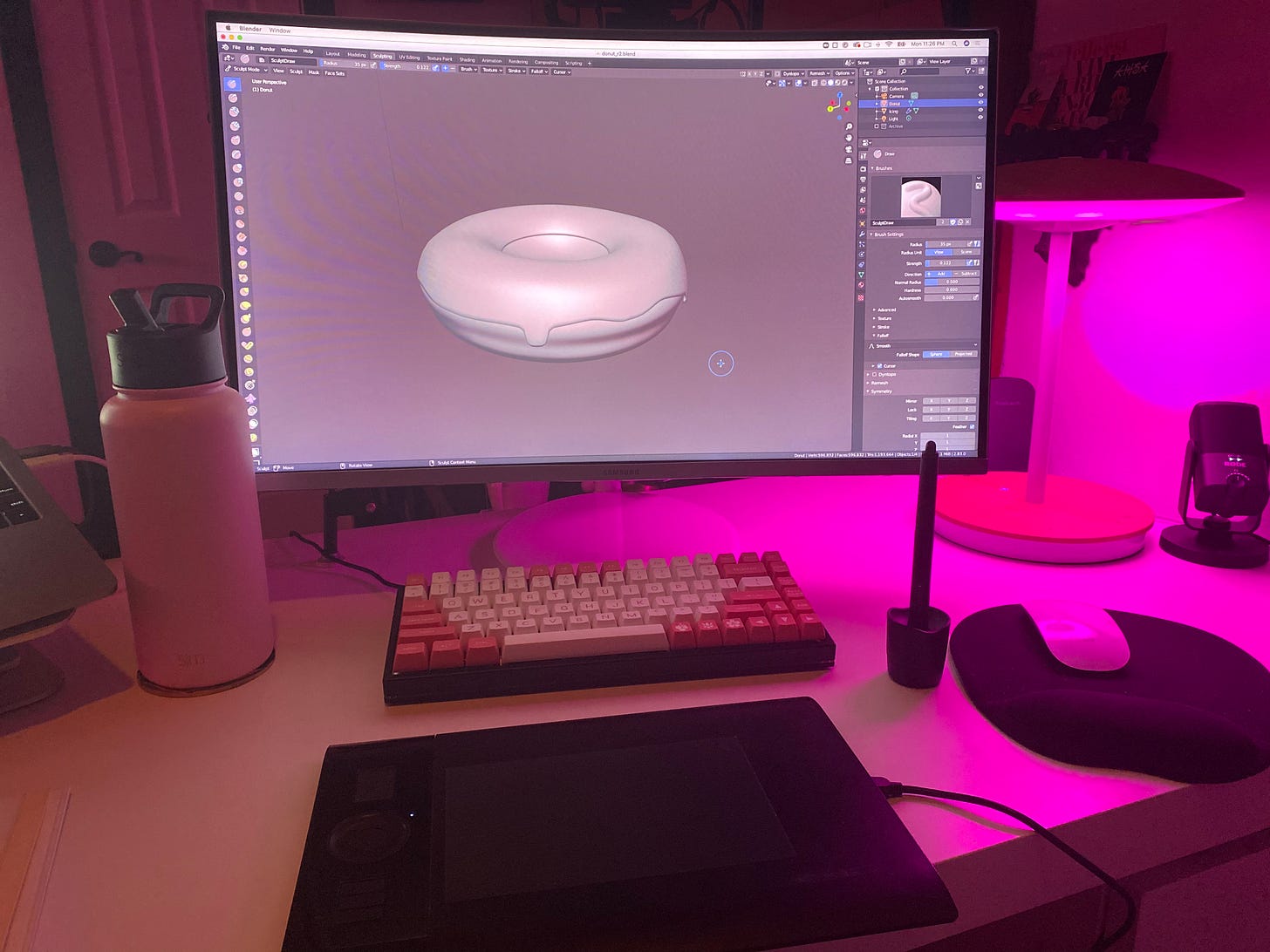 Items:
2019 Macbook Pro (13-inch)

Samsung Curved 1920x1080 HDMI VGA Monitor, White, 27"

Custom keyboard: (Keycaps - maxkey pink&white, Switches - kailh x novel key creams 62g (lubed), Case - kbdfans 75 aluminum case + kbdfans 75 alum. plate + kbd 75 rev 2.0 pcb, Stabilizers - cherry screw-in)

AVENSI Coffee Cup

Wacom Intuos 4

iPad Pro

Mini fridge (to support my snack addiction)

Square Enix merch + classic video game memorabilia 

Sony A6000 mirrorless

Rode-NT USB Mini Microphone
Tools:
Webflow

Adobe Creative Cloud (mainly Adobe XD, Photoshop, Illustrator, Dimension)

Figma

Blender

Slack

Procreate

Chrome

Spotify

Screenflow
Please let Kate know what you think about her workspace: twitter.com/kate_kassab 💬
---
Thank you for viewing this edition of Workspaces! Do you have a workspace you'd like to share? Simply reply to this email and let me know.
If you enjoyed this, please subscribe below to receive new workspaces in your inbox every Sunday!
-Ryan (@_ryangilbert)